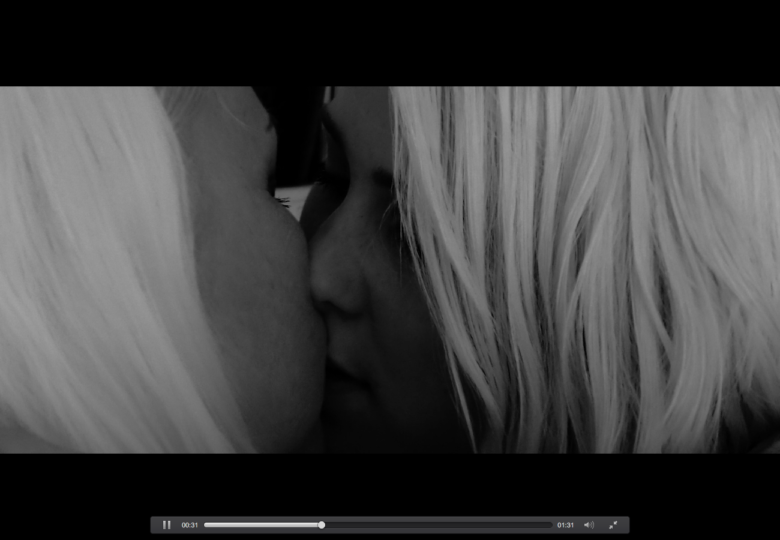 Luottamus
Tiedätkö tarinan Kleopatrasta, kauneimmista naisista ja siitä kun hän kuoli. Vanhojen egyptiläisten rituaalien mukaan hänen ruumistaan ei haudattu kolmeen päivään, vaan tuo tarina kertoo, että hänet raiskattiin noina kolmena päivänä – hänen kuollutta ruumista käytettiin hyväksi. Kun sain tietää tästä tarinasta ensimmäisen kerran, olin järkyttynyt – millainen mies pystyisi raiskaiskaamaan kuolleen? Pohdiskeltuani tätä kauheaa tekoa ymmärsin yhtäläisyyden tämän päivän seksiin. Naisiin jotka makaavat paikallaan liikkumattomina peläten ilmaista omaa kehollista nautintoa. Suurin osa miehistähän pyrkii pienentämään naisen halut ruumiin tasolle. Ainakin mikäli he haluavat naisesta itselleen pysyvän kumppanin. Naisen ei sovi olla intohimoinen ja orgasmaattinen, eikä naisen kuulu elää sängyssä.
Luottamus on olennainen osa orgasmia ja tämä tulee huomioida jokainen kerta kun jakaa tällaisen tilan toisen ihmisen kanssa. Sillä orgasmissa voimme kokea niitä kaikkia aitoja tunteita, joita ei käy sammuttaa tai peitellä. Iloa, surua, hulluutta, raivoa ja hysteriaa. Hulluudella en tarkoita mitään sellaista hulluutta, jossa toista raavitaan tai toisen rajoja rikotaan vaan omaan kehoon ja sen pidättäytymiskykyyn liittyvää hulluutta. Sama pätee raivoon ja suruun, ne eivät kohdistu kehon ulkopuolelle vaan ne ovat meidän omia tunteita, joita koemme omassa kehossamme ja joiden edessä olemme havoittuvaisia.
Oletko joskus nauranut niin, että hyvä olo on tuntunut kehossasi päiviä? Tai iteknyt niin että koko keho on puhdistunut? – tarkoitan tätä. Suojamuuritonta itsensä avaamista sille, kuka minä olen ja miltä minusta tuntuu. Orgasmin kokeminen ilman luottamusta on mahdotonta, etenkin kumppanin kanssa.
Jos emme voi luottaa kumppaniimme niin paljon, että voisimme kuolla hänen käsivarsilleen ilman pelkoa raiskatuksi tulemisesta, emme uskalla myöskään antautua orgasmiin. Orgasmi on autuuden kokemus, joka on antanut ihmiskunnalle alkuaikoina ajatuksen meditaatiosta, kyvyn etsiä jotain parempaa, voimakkaampaa ja merkityksellisepää. Orgasmi on luonnon osoitus siitä, että sisälläsi virtaa voima, joka voi tuottaa suunnattoman määrän autuutta ja mielihyvää.
Orgasmi tilana ja jopa sen tunnustaminen tai tunnistaminen, on hyvin uusi asia ja se näkyy myös monimuotoisina orgasmin kuvailuina.
Tällä vuosisadalla psykologit ovat kyenneet ymmärtämään miten tunne riittämättömyydestä on monelle tuttu ja etenkin naisten kohtaamat ongelmat riittämättömyydestä seksuaalisuudessa, siitä miten naista estetään henkiseltä kasvulta ja hän enää kokee olevansa vain kotipalvelija. Tämä ei toki ole ainoastaan naisten ongelma, vaan kaikkien sukupuolien, mutta tällä hetkellä kykenemme puhumaan ainoastaan naisten ongelmasta.
Miehen ja naisen välinen suhde on ollut jo pitkään täysin luonnoton. Miten tähän luonnottomaan ja ongelmalliseen tilaan on sitten päädytty? Ensimmäisenä väärä uskomus siitä, että mies kykenee vain yhteen lyhyeen orgasmiin ja naisella on kyky saada useita orgasmeja. Tämä on luonut valtavan ongelman. Ei olisi ollut mitään ongelmaa, jos alusta alkaen meille olisi opetettu, että mihen orgasmiksi ymmärtämämme ejakulaatio eli siemensyöksy, ei ole orgasmi. Myöskään naisen saama nestepurkaus, eli squirtti ei ole orgasmi, vaan orgasmi on jotain enemmän. Se on jotain minkä mies ja nainen voivat kokea yhtä pitkänä ja niin monta kertaa kuin he ovat sitä valmiita kokemaan. Nyt mies lähtökohtaisesti pelkää naista yksinkertaisesta syystä, mikäli mieheltä tulee siemensyöksy eli ejakulaatio (ei orgasmi) ennen kuin nainen on kokenut yhtään mitään, on hän epäonnistunut mies tai jos mies onnistuu kokemaan yhden orgasmin naisessa, haluaa nainen niitä aina – eikä mies enää kykene tyydyttämään häntä. Oikeammin minun tulisi puhua tässä kohdin sukupuolettomista henkilöistä, koska sukupuolella ei ole orgasmin kannalta minkäänlaista merkitystä. Sukupuoli on biologinen mahdollisuus lisääntymiseen ja sen kehollinen ilmenemismuoto on määrittelemätön.
Kun puhumme biologiasta ja lasten lisääntymisestä, siemensyöksy riittää, siihen ei tarvita orgasmia ja onneksi näin. Biologia ei siis ole ongelma, mutta psykologia ja seksuaalisen nautinnon, sekä orgasmin väärin ymmärtäminen on. Naiset ovat ärtyisempiä, ärsyttävämpiä, kiusaavempia, ja syynä siihen on, että heiltä on riistetty jotain, mikä on heidän syntymäoikeutensa. Eivätkä he edes tiedä mikä se on tai miltä sen kuuluisi tuntua. Sukupolvi toisensa jälkeen on etsinyt totuutta, ekstaasia. Orgasmi on katoamista ajattomuuteen ja kehottomuuteen, se antaa sinulle kokemuksen tietoisuuden ulkopuolelta.
Orgasmissa tapahtuu ainakin kaksi asiaa varmuudella: ensimmäinen on se, että mieli pysäyttää jatkuvan jäkätyksen ja pohdiskelun ja toisena aika pysähtyy.
Se yksittäinen orgasmin ilon hetki on niin valtava ja niin täyttävä, että se on yhtä suuri kuin ikuisuus.
Masturbaatioon on rakastelua itsesi kanssa, kosketuksen, hengitystyön ja meditaation avulla. Se on vastakohta toisen hinkaamiselle laukeamista tavoitellen. Se on on henkisempää, tutkivampaa ja tietoisempaa kuin keskimääräinen runkku. Löydä oma tapasi masturboida omaa kehoasi arvostaen ja kunnioittaen, niin että se täyttää kaikki elämän osa-alueet. Tämä voi olla polku valaistumiseen ja ekstaasiin jopa orgasmiin. Sooloseksi on ensimmäinen askel kumppanillisten, ekstaattisten kokemusten saamiseen ja masturbaatio on paras paikka kaikille – parisuhteessa eläville, polyamorisille tai sinkuille – seksimatkansa aloittamiseen.
Luo tila rauhoittumiselle, olkoon se vaikka makuuhuone. Tilan tulisi olla yhtä pyhä paikka kuin temppeli, missä et tee mitään muuta. Jos orgasmi ja autuus tapahtuu itsestään, spontaanina, ole äärettömän yllättynyt siitä, biologia on antanut sinulle vilauksen meditaatiosta.
Äläkä huolestu edes naisen hulluudesta tai omista oudoista äänistä ja kehon asennoista, sillä orgasmin tilassa vallitsee kaikki, koko keho on tilassa jota ei voi hallita. Se ei ole pornoelokuvamaista nautinnon äänien toistelua, vaan se on aitoa, syvintä itseämme sellaisena kuin juuri siinä hetkessä olemme. Alastomana, ilman suojamuurien turvaa ja elävinä, sekä tuntevina. Mikäli kykenisimme hallitsemaan sitä minkälaisia olemme, olisimme kuin liikkumaton ruumis ja miljoonat ihmisethän rakastelevat ruumiita.
Trust
Do you know the story of Cleopatra, the most beautiful women and when she died. According to ancient Egyptian rituals, her body was not buried for three days and that her body was raped on those three days.- her dead body was exploited. When I first heard this story, I was shocked – what kind of man could rape the dead? After reflecting on this terrible act, I realized the equality of today's sex. For women who lie still with fear of expressing their own bodily pleasure. After all, most men tend to reduce a woman's desires to a level corpse. At least if they want a woman to be a permanent partner for themselves. A woman should not be passionate and orgasmic, nor should a woman be alive in bed.
Trust is an integral part of orgasm and this should be considered every time you share such a space with another person. For in orgasm we can experience all those genuine feelings that should not be extinguished or covered up. Joy, sadness, madness, rage and hysteria. By madness I do not mean any madness in which one is scratched or the boundaries of the other are broken, but madness related to one's own body and its ability to abstain. The same is true of rage and grief, they are not directed outside the body but are our own feelings that we experiencing in our own body the true feelings which make us vulnerable.
Have you ever laughed that you have felt good in your body for a days? Or cried so that the whole body is cleansed? – I mean by this how opening without barriers to who I am and how I feel. Experiencing an orgasm without confidence is impossible, especially with a partner. If we can't trust our partner so much that we could die on his arms without fear of being raped, we do not dare to surrender to an orgasm. Orgasm is an experience of bliss that has given mankind in the early days the idea of meditation, the ability to seek something better, more powerful and meaningful.
An orgasm is a natural indication that a force is flowing inside you that can produce an enormous amount of bliss and joy.
Orgasm as a condition, and even its recognition or recognition, is a very new thing and it also appears as diverse descriptions of orgasm.
In this century, psychologists have been able to understand how the feeling of inadequacy is familiar to many and especially the problems faced by women about inadequacy in sexuality, about how a woman is prevented from spiritual growth and she no longer feels she is just a domestic servant. Of course, this is not just a problem for women, but for all genders, but at the moment we are only able to talk about the problem of women.
The relationship between a man and a woman has long been completely unnatural. How, then, has this unnatural and problematic state come to an end? The first is the false belief that a man is only capable of one short orgasm and a woman has the ability to have multiple, even long, orgasms. This has created a huge problem. There would have been no problem if we had been taught from the beginning that the ejaculation we understand to be an orgasm is not an orgasm. Also, the fluid discharge that a woman receives, i.e. squirting, is not an orgasm, but an orgasm is something more. It is something that a man and a woman can experience as long and as many times as they are willing to experience it. Now a man basically fears a woman for the simple reason that if a man becomes ejaculated (not an orgasm) before the woman has experienced anything, is a failed man or if a man manages to experience one orgasm in a woman, the woman always wants them – and the man is no longer able to satisfy her. Rather, I should be talking about asexual people at this point, because gender has no meaning to orgasm. Sex is a biological possibility of reproduction and its bodily manifestation is undefined.
When we talk about biology and child reproduction, ejaculation is enough, it does not require an orgasm and fortunately so. So biology is not a problem, but psychology and a misunderstanding of sexual pleasure, as well as orgasm, is. Women are more irritable, more annoying, more embarrassing, and the reason is that they have been deprived of something that is their birthright. And they don't even know what it is or what it should feel like. Generation after generation has sought the truth, ecstasy. Orgasm is the disappearance into timelessness and involuntaryness, it gives you an experience from outside consciousness.
In an orgasm, at least two things happen with certainty: the first is that the mind stops constant stagnation and reflection, and the second is that time stops.
That single moment of joy in orgasm is so vast and so fulfilling that it is as great as eternity.
Masturbation is making love to yourself, through touch, breathing, and meditation. It is the opposite of rubbing one out . It is is more spiritual, exploratory, and conscious than the average wank. Find your own way to masturbate with appreciation and respect for your own body so that it fills all aspects of life. This can be a path to enlightenment and ecstasy, even to an orgasm. Solo sex is the first step to gaining partner, ecstatic experiences and masturbation is the best place for anyone – in a relationship, polyamoric or singles – to start their sex journey.
Create a space to calm down, may it be a bedroom. The space should be as sacred as the temple, where you do nothing else. If orgasm and bliss happens on your own, spontaneously, don't be infinitely surprised that biology has given you a glimpse of meditation.
And don't even worry about a woman's madness or her own strange sounds and body postures, because in the state of orgasm everything prevails, the whole body is in a state that cannot be controlled. It's not a pornographic repetition of the sounds of pleasure, but it's a genuine, deepest self as we are at that very moment. Naked, without the safety of protective barriers and alive, as well as feeling. If we were able to control what we are like, we would be like a motionless corpse and millions of people make love with corpse after all.