Kunnes se tapahtuu sinulle Until it happens to you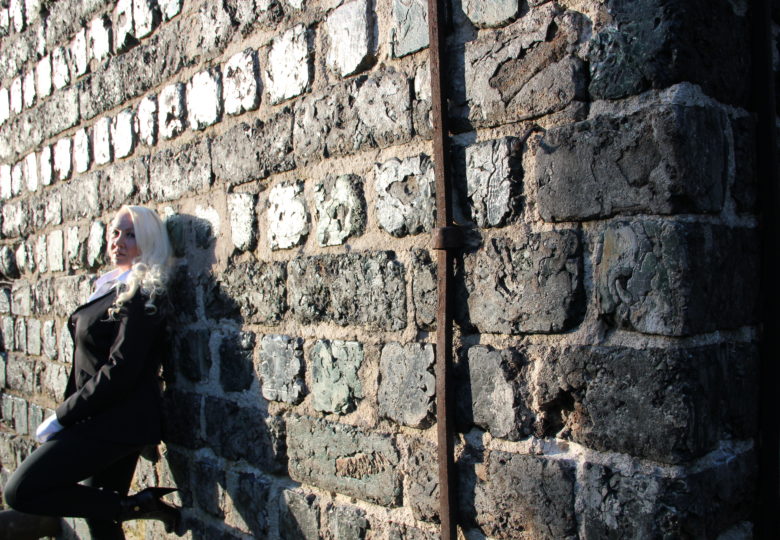 ONKO uhrien ymmärtämisen tai tapahtumien ennaltaehkäisyn kannalta merkitystä sillä, onko kantaaottava teos fiktiota vai totta. Kun on kyse seksuaalisesta traumasta, voi kirjoittajan aihevalinta tuntua sensaatiohakuiselta. Miksi?
Helsingin Sanomien Lauantaiessee 22.8.2020 kirjoittaa Kate Elizabeth Russellin esikoisromaanista – Vanessa
"Seksuaalista hyväksikäyttöä käsittelevä romaani ajoi kirjailijan kohun keskelle ja herätti kysymyksen, kuka saa kirjoittaa raiskauksesta
Kate Elizabeth Russellin esikoisromaanin taustalla vellonut kohu saa pohtimaan, saako kirjailija kirjoittaa seksuaalisen hyväksikäytön traumoista, jos hän ei ole itse niitä kokenut. Russell on työstänyt romaaniaan lähes 20 vuotta.
Toinen kirjailija, Wendy C. Ortiz vihjaisi tammikuussa Twitterissä, että Russellin teos vaikuttaa hyvin samankaltaiselta kuin hänen itsensä kirjoittama muistelma Excavation (2014). Ortiz on amerikkalais-meksikolaisesta perheestä, ja kysymys ei ollut ainoastaan mahdollisesta tarinan varastamisesta, vaan se kytkeytyi myös rodullistamiseen ja siihen, keiden tarinoita suuret kustantajat haluavat nostaa esiin.
Russell joutui Twitter-kohun keskelle. Lukuisat amerikkalaismediat sekä muun muassa brittiläinen The Guardian uutisoi kiistasta. Syytökset ajoivat Russellin tunnustamaan, että romaani pohjautuu hänen omiin kokemuksiinsa. Asiaa ei tuotu julki ennen kohua, sillä kirjailija pelkäsi, että menneisyyden tapahtumien avaaminen saa traumat nousemaan pintaan uudelleen. ROMAANIN omakohtaisuuden paljastuminen ja kohu saavat pohtimaan, miten teoksen omakohtaisuus vaikuttaa lukukokemukseen." https://www.hs.fi/kulttuuri/art-2000006609155.html
Lady Gaga – Til It Happens to You
Lady Gaga – Kunnes se tapahtuu sinulle
"Sanot, että paranet ajan myötä
Sanot, kokoa itsesi, kokoa itsesi,
pärjäät kyllä.
Kerro mitä helvettiä sinä tiedät
Mitä sinä tiedät
Kerro kuinka helvetissä sinä voisit tietää
Kuinka voisit tietää
Kunnes se tapahtuu sinulle, sinä et tiedä"
"You tell me it gets better, it gets better in time
You say I'll pull myself together, pull it together
You'll be fine
Tell me what the hell do you know
What do you know
Tell me how the hell could you know
How could you know
'Til it happens to you, you don't know"
Vaikka seksuaalisen väkivallan uhreja on Suomessakin paljon, totuuspohjaisia aitoja tarinoita ja haastatteluja on silti todella vähän. Mistä tämä johtuu? Suomessa meillä on laki, joka rajoittaa seksuaaliseen väkivaltatapaukseen liittyvistä kokemuksista puhumista. Lisäksi uhria rajoittaa normaaleihin psyyken suojamekanismeihin kuuluva suojamekanismi, joka suojaa mieltä niin, että traumaattisesta tapahtumasta ei pysty tai ei halua puhua tapahtuneen jälkeen ja tapahtuneen käsittely viivästyy ja vaikeutuu. Seksuaalisen väkivallan traumassa tämä tapahtuneen vältteleminen korostuu, koska äärimmäisen nöyryyttävä ja kehon intiimialueisiin kohdistuva kokemus on vaikea pukea sanoiksi. Myös itsesyytökset ja häpeän tunteet, sekä pelko uhriutumisesta vaikeuttavat uhrin mahdollisuutta antaa aiheesta haastatteluja, kirjoittaa kirjaa, blogitekstiä tai edes kolumnia. Myös toimittajien ammattitaidottomuus trauman kokeneen ihmisen kohtaamisessa, saa monen uhrin lopulta vaikenemaan iäksi. Keskuudestamme kuitenkin löytyy myös niitä käsittämättömän vahvoja ja rohkeita, jotka ovat kyenneet viemään meitä sisälle niihin väkeviin, sisuskalut ympäri kääntäviin ja sydäntä särkeviin kokemuksiin, joita uhri elämässään joutuu kohtaamaan. Esimerkiksi Wendy C. Ortiz teoksessaan Excavation, Lady Gaga kappaleellaan "Kunnes se tapahtuu sinulle" ja Scorpions kappaleella "Isin Tyttö"
Scorpions – Daddy's Girl
Scorpions – Isin Tyttö
"Kultainen pieni lapsi,
Et tiedä mitään
Ulkona olevasta kylmästä maailmasta
Olet liian nuori ymmärtääksesi
Mitä hän haluaa sinulta tänä yönä.
Pieni tyttö ressu
Maailmassa ei ole ketään,
Johon voisit luottaa
Yön pimeydessä, jossa
Hän tekee rikoksen"
"Sweet little child
You know nothing
About a cold world outside
You're too young to realize
What he wants from you tonight
Poor little girl
There is no one
You can trust in the world
In the darkness of the night
What he's doing is a crime"
Uhrin lisäksi teon seuraukset vaikuttavat myös monimuotoisesti hänen sekä tekijän läheisiin ja heidän välisiin suhteisiin. On tavallista, että uhrin puolella olevat läheiset syyllistävät itseään ja miettivät, miten olisivat voineet estää tapahtuneen. Teko järkyttää myös heitä ja he kärsivät usein samanlaisista traumaperäisistä oireista kuin uhrikin. He kantavat lisäksi huolta uhrin selviytymisestä.
"Kun sain tietää, että lastani oli käytetty seksuaalisesti hyväksi, tunsin itseni aivan voimattomaksi. En ollut onnistunut suojelemaan omaa lastani. Miksi en ollut äitinä pystynyt estämään tapahtunutta? Mietin pakonomaisesti, mitä olisin voinut tehdä toisin, että näin ei olisi päässyt käymään. Tekijä oli meille tuttu, enkä osannut mitenkään epäillä häntä." – Äiti
Mikäli tekijä on omasta suvusta tai sen lähipiiristä, voi tekijän puolelle jäänyt suku sulkea uhrin ja hänen puolelleen asettuneet suvun ulkopuolelle. Tekijä lähipiireineen pelkää leimatuksi tulemista, minkä seurauksena tullut häpeä lisää tekijän riskiä jopa väkivaltaiseen käyttäytymiseen ja vainoamiseen. Sekä uhrin että tekijän läheisten voi olla vaikea ymmärtää tapahtunutta ja sen seurauksia. Teko ja sen seuraukset voivat aiheuttaa suuria ristiriitoja läheisten keskinäisissä suhteissa, mikä edelleen kuormittaa lisää myös uhria ja vaikeuttaa asioista puhumista. Suvusta ulos sulkemisella aiheutetaan uhrille henkistä ja terveydellistä haittaa, jolloin se täyttää rikoksen tunnusmerkistön samalla tavalla kuin henkinen väkivalta voi täyttää pahoinpitelyn tunnusmerkistön ja voi olla siten rikos.
Uhrin on siis arvioitava vielä tapahtumien jälkeenkin sitä, minkälaisen reaktion asioista puhuminen tekijässä ja muissa läheisissä mahdollisesti herättää. Minkälaiseen uuteen väkivaltatilanteeseen puhuminen tai asian esiintuominen hänet mahdollisesti vie. Väkivalta jatkuu näin, vaikka varsinaiset kehoon kohdistuneet seksuaaliset teot olisikin saatu päättymään. Näin seksuaalitrauma ei koskaan poistu mielestä eikä kehosta. Se elää monimuotoisena pelkojen, fobioiden, fyysisten oireiden ja sairauksien kokonaisuutena ja sen tuomia oireita on opittava tunnistamaan ja niiden ilmaantuvuutta hallitsemaan.
Seksuaalinen väkivalta on hyvin monimuotoista. Sitä voi tapahtua kerran tai toistuvasti viikkojen, kuukausien tai vuosien ajan. Vaikka teko jäisi yritykseksi, se on yhtä järkyttävä. Kokemuksena seksuaalinen väkivalta on hyvin haavoittava, sillä se loukkaa ihmisen syvintä. Kokemus on traumaattinen, koska se rikkoo uhrin perusturvallisuuden tunnetta, itsemääräämisoikeutta ja luottamusta toisiin ihmisiin. Seksuaalisen kanssakäymisen suojaikäraja Suomessa on 16 vuotta ja, jos aikuinen on suhteessa lapseen tai nuoreen auktoriteettiasemassa, suojaikäraja on 18 vuotta. Aikuinen on aina vastuussa siitä, että lapset ja nuoret saavat kasvaa ja kehittyä seksuaalisina ja uteliaisuutensa kautta kehittyvinä yksilöinä turvassa. Tämä tarkoittaa sitä, että vaikka nuori ilmaisee tilanteessa halua, vaikuttaa innostuneelta tai jopa viettelee aikuista, sitä ei pidä koskaan sekoittaa aikuisen seksuaaliseen haluun, kiinnostukseen tai viettelyyn.
Lapsia ja nuoria voi suojata seksuaalikasvatuksella, jota tulisi olla tarjolla kaikille iästä riippumatta ja siihen sopivalla tavalla. Meillä on runsaasti aikuisia, joiden seksuaalikasvatus on nolla. Lisäksi meillä on ihmisiä sellaisissa ammateissa, joiden tulisi osata kohdata seksuaalisen väkivallan uhri, mutta heiltä puuttuu koulutus siihen. Syy seksuaaliseen ahdisteluun ja -väkivaltaan on aina aikuisessa, ei koskaan lapsessa tai nuoressa. Meillä on aikuisia, jotka eivät osaa antaa lapsilleen riittävää seksuaalikasvatusta. Aikuisia, jotka eivät tunne omia rajojaan tai eivät osaa kunnioittaa toisten rajoja. Aikuisia, jotka eivät salli tai mahdollista lapsille seksuaalikasvatusta, joka ei ole pornoa, ja aikuisia, joilta itseltä puuttuu seksuaalikasvatus.
Suomi on naisille EU:n toiseksi väkivaltaisin maa. Suomalaisista naisista 47 prosenttia on kokenut fyysistä tai seksuaalista väkivaltaa 15 ikävuoden jälkeen, kertoo EU-tutkimus. Suomalaisnaisia enemmän väkivaltaa kohtaavat tanskalaiset naiset.
Until it happens to you
IS it relevant to the understanding of the victims or the prevention of events whether the outspeaking book is fiction or true. When it comes to sexual trauma, the author's choice of topic may seem sensational. Why?
At the newspaper Helsingin Sanomat in the Saturday essee 22.8.2020 writes about Kate Elizabeth Russell's debut novel – Vanessa
"A novel about sexual abuse drove the author into the middle of a uproar and raised the question of who is allowed to write about rape.
The uproar behind Kate Elizabeth Russell's debut novel makes you wonder if the author can write about the traumas of sexual abuse if she hasn't experienced them herself. Russell has been working on her novel for nearly 20 years.
Another author, Wendy C. Ortiz, hinted in January on Twitter that Russell's book seems very similar to her own memoir Excavation (2014). Ortiz is from an American-Mexican family, and it wasn't just a matter of a possible theft of the story, it was also linked to racization and whose stories the big publishers want to highlight.
Russell got into the middle of a Twitter uproar. Numerous American medias, including the British The Guardian, did tell about the controversy. The accusations drove Russell to admit that the novel is based on her own experiences. The matter was not brought out before the uproar, as the author feared that opening up the events of the past would cause the traumas to surface again. The revelation of the novel's personality and uproar makes us wonder how the book's personality affects the reading experience. " https://www.hs.fi/kulttuuri/art-2000006609155.html
Lady Gaga – Til It Happens to You
"You tell me it gets better, it gets better in time
You say I'll pull myself together, pull it together
You'll be fine
Tell me what the hell do you know
What do you know
Tell me how the hell could you know
How could you know
'Til it happens to you, you don't know"
Although there are many victims of sexual violence in Finland, there are still very few truth-based authentic stories and interviews. What is causing this? In Finland, we have a law that restricts talking about experiences of a case of sexual violence. In addition, the victim is constrained by a protective mechanism that is part of normal psychic protection mechanisms that protects the mind from being able or willing to talk about a traumatic event after it has happened. Processing of what has happened is delayed and made more difficult. In the trauma of sexual violence, this avoidance of what has happened is accentuated because the experience, which is extremely humiliating and is targeted at the intimate parts of the body, is difficult to put into words. Self-accusations and feelings of shame, as well as fear of victimization, also make it difficult for the victim to give interviews on the topic or write a book, blog, or even a column. Also, the unprofessionalism of journalists in dealing with a person who has experienced trauma, eventually causes many victims to remain silent for life. However, there are also those among us who are incomprehensibly strong and courageous, who have been able to take us inside to the strong, inverting, and heartbreaking experiences that the victim has to face in her or his life. For example, Wendy C. Ortiz in Excavation, Lady Gaga in "Until It Happens to You" and Scorpions in "Father's Girl"
Scorpions – Daddy's Girl
"Sweet little child
You know nothing
About a cold world outside
You're too young to realize
What he wants from you tonight
Poor little girl
There is no one
You can trust in the world
In the darkness of the night
What he's doing is a crime"
In addition to the victim, the consequences of the act also have a multifaceted effect on the loved ones of the victim and on the loved ones of the perpetrator and on the relationships between between them. It is common for loved ones on the victim's side to blame themselves and think about how they could have prevented what happened. The act upsets them and they often suffer from similar traumatic symptoms as the victim. They are also concerned about the survival of the victim.
"When I found out that my child had been sexually abused, I felt completely powerless. I hadn't been able to protect my own child. Why hadn't I been able to prevent what had happened as a mother? I compulsively wondered what I could have done differently that this would not have happened. The perpetrator was familiar to us, and I could not doubt him in any way. "- Mother
If the perpetrator is from the own family or the close acquaintance, that part of the family, which has stayed on the side of the perpetrator, may exclude the victim and those, who have stayed on her or his side, outside the family. The perpetrator and his or her loved ones are afraid of being stigmatized, and the resulting shame increases the perpetrator's risk of even violent behavior and persecution. It can be difficult for both the victim's and the perpetrator's loved ones to understand what happened and its consequences. The act and its consequences can cause great conflicts in the relations between the relatives, which further increases the burden on the victim and makes it difficult to talk about things. Exclusion from the family causes mental and health harm to the victim, thus fulfilling the characteristics of a crime in the same way that mental violence can fulfill the characteristics of assault and can thus be a crime.
Thus, even after the act, the victim must assess the kind of reactions which talking about things may provoke in the perpetrator and other relatives. Into what kind of new situation of violence to talking or bringing up the matter might take her or him. The violence continues in this way, even if the actual sexual acts against the body have come to an end. In this way, sexual trauma never leaves the mind or body. It lives as a diverse whole of fears, phobias, physical symptoms, and illnesses, and the symptoms it brings must be learned to recognize and to control their occurrence.
Sexual violence is very diverse. It can happen once or repeatedly for weeks, months, or years. Even if the act remains an attempt, it is equally shocking. In experience, sexual violence is very vulnerable as it offends the deepest part of the human being. The experience is traumatic because it violates the victim's sense of basic security, self-determination, and trust in other people. The protection age for sexual intercourse in Finland is 16 years, and if the adult is in a position of authority in relation to the child or young person, the protection age is 18 years. The adult is always responsible for ensuring that children and young people can grow up and develop in safe as individuals, developing sexually and through their curiosity. This means that while a young person expresses desire, seems excited, or even seduces an adult in a situation, it should never be confused with an adult's sexual desire, interest, or seduction.
Children and young people can be protected through sex education, which should be available to everyone, regardless of age, and in an appropriate way. We have plenty of adults with zero sex education. We also have people in occupations that should know how to face a victim of sexual violence, but they have no training to do so. The cause of sexual harassment and violence is always in an adult, never in a child or young person. We have adults who can't give their children adequate sex education. Adults who do not know their own boundaries or cannot respect the boundaries of others. Adults who do not permit or enable children to have sex education other than pornography, and adults who themselves lack sex education.
Finland is the second most violent country in the EU for women. 47 per cent of Finnish women have experienced physical or sexual violence after the age of 15, according to an EU study. Danish women face more violence than Finnish women.