Male sexuality is wrongly focused on the penis and ejaculation.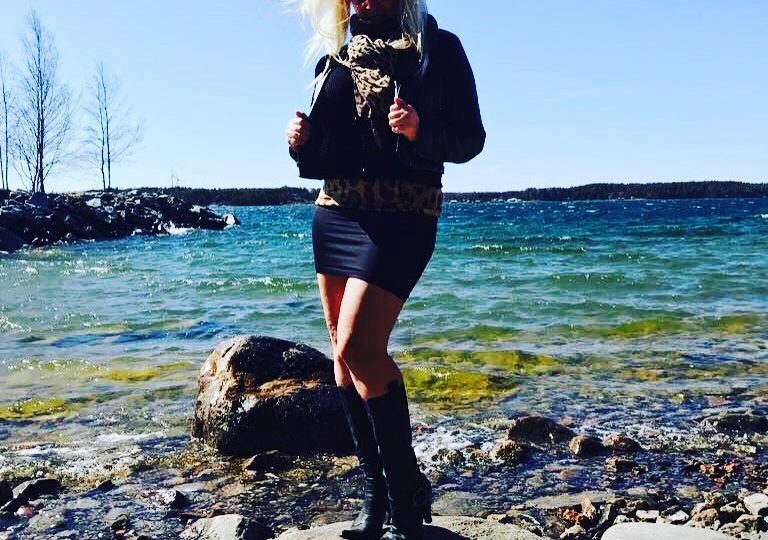 It is time to liberate male sexuality!! This is the first step towards something better – not towards a life of performance, but towards better sex. Towards sexual pleasures that are not tied down to potency, ejaculation or its speed, or for example to the size and shape of your penis.
If the penis does not function, the man's sexuality is "broken". It needs to be fixed, or the man cannot be happy?
An entire pharmaceutical industry has developed around the male erection. At the same time, our society has become fixated on medicines: we are turning to medicines as a response to more and more things. In medicine, male sexuality is being measured in many different ways, usually in the search for different problems and disorders, and for their cures.
It is a problem if we are not able to speak about sexuality in any other way. 
We talk about different disorders, but we don't ask what kind of sexuality we are referring to. The effects of this approach are easily visible. Boys are concerned about their penis, its size and hardness, and about whether their future sexual performance will be good enough. In other words, the male sexuality is mainly dealt with how a man is able to get and maintain an erection, and quickly he comes.
And specifically in sexual intercourse. Indeed, one of the "self-help articles" I red said that by practicing the control of one's ejaculation, a man can gradually move on to practicing this in "actual intercourse". Sexual intercourse was described as "the culmination of sexual activity." Many of the medical articles also contain a strong presumption of intercourse being the action of an actual sex. The erect penis is to be used for penetration in intercourse between a man and a woman in order to achieve mutual pleasure, and not for anything else.
In these cases, the man is even responsible also for his partner's pleasure. The articles asserted that premature ejaculation would, for example, cause one's partner to be frustrated and dissatisfied, and be left with feelings of anger, while the man would suffer from depression, anxiety and reduced self-esteem.
As early as 100 years ago in Finland, a campaign was underway for the sexual rights of women, and it was understood that the perception of a woman's sexuality is time- and location-specific. In the past, female sexuality was strongly linked to conception, but gradually this link was loosened, and sexuality was connected more and more with pleasure.
Thus, female sexuality came closer to orgasm-oriented male sexuality. Meanwhile, no similar campaign was underway for male sexuality. What is the impact of society and culture on male sexuality? This entire discussion is still missing! Male sexuality is mainly focused on the penis and ejaculation, and men are not regarded as whole sexual beings, in the same way as women are. When male sexuality is identified simply with erection and the ability to ejaculate, the sensuous side is lost, and no differences are seen between men.
The impression is given that all men are the same and want the same thing, which of course is not the case.
These assumptions cause men to feel pressured to perform in sex as well as other men, since men tend to define themselves by how good of a "stud" they are. Of course, there is a medicine to help you perfom, Viagra. And presto, we face a problem. The "maleness market" in the pharmaceutical industry is the one profiting, The pill is not marketed men solely for sexual pleasure. Pill is marketed only as part of the male identity and capability to perform, in intercourse, like a male performer in a porn movie. Please note the word PERFORMER!
The more that male sexuality is measured, the more difficult it is to avoid doing something wrong. For example, the speed of ejaculation is given as an indicator of "successful sex". Very strict time limits are given for optional performance: "Normally, ejaculation will occur between 3 and 8 minutes after the beginning of intercourse, and if it takes more than 20 to 30 minutes, this can be regarded as delayed ejaculation." This is nothing but cruel. Why is this being done? It is quite difficult to think of a reason why a time should be set on when ejaculation has been delayed. It's like trying to fit your ejaculation into the hectic schedule of modern society, in the same way as a lunch date. The question also arises of whether we should talk about a woman's orgasm in the same way. I haven't come across this. At least, similarly strict time limits for ejaculation from female genitalia, would not be placed on a woman's orgasm. This playing with ideas shows that it is acceptable to talk about male and female sexuality in completely different ways.
These discussions on sexuality are related to a French philosopher named Michel Foucault. Foucault was extremely interested in the exercise of power, and in how society controlled its members. Among the topics that he studied was how medical expertise has the power to create a norm that people were supposed to follow.
Before, heterosexuality was considered the norm that everyone should follow in order to be healthy and well-adjusted members of society. If a man was a homosexual, he was a pervert, or from the point of view of medicine, an ill person who we should try to cure. This, in turn, allowed for strength. According to Foucault, the existence of the norm also provides an opportunity to rebel against the norm.
This is the reason that male sexual liberalization is still in its infancy. Could it now be men's turn to be released from performance-oriented sex, in the direction of sensuality, pleasure and intimacy?
In the sexology texts, there are references to such early pioneers as Alfred Kinsey. In his study of male sexuality, which was published already in 1948, Kinsey showed that there are differences in male orgasms. Attempts were made in several texts to follow up on this finding by presenting many other areas of the body from which men can derive pleasure. For example, some of the texts noted that men could reach orgasm by having their nipples stimulated. Above all, the texts argue that it is all right to experience sexual pleasure from sexual acts that were previously defined by our culture as non-heterosexual: Men enjoy the feeling of pressure and of being filled that results from the insertion of a finger or object into the anus. Many men can experience pleasure in this way. Simultaneous massage of the prostate and the penis can result a really strong pleasure as well.
The self-help manuals, therefore, recommend that hetero men expand their understanding of the possibilities for sexual pleasure. At the same time, the individuality of men is given higher priority. The self-help manuals that have appeared during the 2010s criticize performance-oriented sex to a completely different degree. Pornographication, in other words the spread of familiar images of porn throughout our culture, and the general performance-oriented lifestyle, have clearly resulted in a backlash, just as Michel Foucault has warned us.  A mechanistic understanding of sexuality is being rivalled by an understanding of sexuality that strongly emphasizes sensuality and pretense.
Sexuality is a fundamental right for all of us. Isn't it high time that we enjoy it, and we travel (either together or separately) towards the sexual paradise that is to be found in each and every one of us?
The divine in me see the divine in you. Paradise is within us, and we are able to live amidst pleasure.