Teen De-Armouring hoitoja Jag gör De-Armouring vård
De-Armouring is manual stimulation of the trigger points in our body.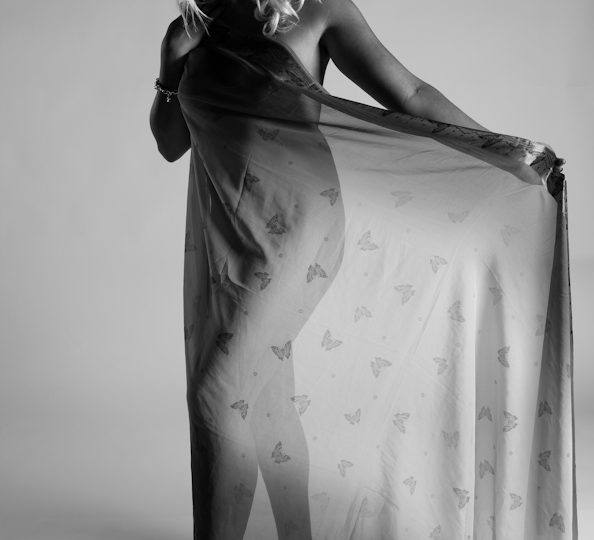 Teen De-Armouring hoitoja.
Naisilla De-Armouring hoidolla voidaan helpottaa vulvodynian oireita huomattavasti, sekä parantaa vaginaalisen alueen elastisuutta esimerkiksi leikkausten jälkeen. Hoidon jälkeen vagina on huomattavasti pehmeämpi seinäinen, sekä hyvin kostuva ja sykkivä. Orgasmin kokeminen helpottuu ja orgasmit ovat laajempia, sekä pidempi kestoisia. Maailma seksuaaliseen nautintoon avautuu, kun vaginan ja lantion alueen jumit ja traumat on saatu pois ja lantio on avoin ja lähestulkoon itsellään pyörivä. Myös kumppani pystyy huomaamaan eron vaginassa, mikäli nainen on käynyt vaginaalisessa De-Armourointi hoidossa. Vagina ns. puristuu paremmin peniksen ympärille ja seinämät eivät ole enää jäykät ja kovat.
Jag gör De-Armouring vård.
För kvinnor betyder De-Armouring att man kan t.ex hjälpa vulvodynia problem märkbart och förbättra det vaginala områdets elasticitet efter en operation eller dyligt. Efteråt är de vaginala väggarna betydligt mjukare, våtare och pulserande. Det blir lättare att få orgasm som också är mera massiv och kraftigare. En värld till den sexuella njutningen öppnar sej, då man fått bort vaginans och bäcken-områdets alla lås och trauman.
Din partner kommer också att märka en betydlig skillnad, vaginan har lättare att knipa ihop och väggarna är inte längre stela och hårda.
Miehille De-Armouring hoitojen avulla voidaan parantaa peniksen toimintakykyä, potenssia ja jopa leikkauksista johtuvia tunnottomuuksia, pidätyskyvyn puuttumista ja peniksen toimimattomuutta. Miehen penis on De-Armouroinnin jälkeen paksumpi ja sen potenssi on vahvempi. Penikseen tulee enemmän tuntoherkkyyttä ja lantion alue on paremmin avoin. Orgasmien laatu paranee ja kestot pitenevät myös pidätyskyky paranee.
De-Armouring on kehoomme kertyneiden triggerpisteiden käsittelyä painellen. Triggerpisteet ovat kehoon kerääntyneitä traumakohtia. Yleisin syy triggerpisteen syntyyn on lihaksen ylikuormitus. Stressi edistää triggerpisteiden syntymistä. Triggerpiste on kehon viimeinen keino jännittää lihasta, kun energiaa ei enää ole. Toinen paljon esiintyvä syy on kudosvauriot. Jännittämällä tiettyjä lihaksia keho yrittää suojella vahingoittunutta kohtaa. Triggerpisteet voivat syntyä myös kivusta, sekä epämiellyttävistä rajoittavista tai nöyryyttävistä kokemuksista elämän aikana, (varsinkin lapsuudessa jolloin meillä on vähemmän keinoja ymmärtää tai puolustautua) ja ne aiheuttavat kehossamme kipua, jäykkyyttä sekä tunnottomuutta. Pääsääntöisesti kipu tuntuu eri paikassa kuin missä triggerpisteet ovat. Itse triggerpisteeseen sattuu vain, kun sitä painetaan kovasti. Aktiivinen triggerpiste säteilee kipua ja voi saattaa potilaan sekä lääkärin arvoituksen eteen, koska kipeässä paikassa itsessään ei löydy mitään erikoista. Hoito on kivulias, mutta jo heti hoidon jälkeen olo on vapautunut ja energinen. Ero ennen hoitoa ja hoidon jälkeen on huikea.
De-Armouring hoitoa voidaan antaa puettuna tai riisuttuna. Hoitoa voidaan tehdä pelkästään ulkoisesti tai myös sisäisesti, suu, kurkku, vagina, peräaukko. Hoitoa voidaan tehdä niin miehille, kuin naisillekin ja De-Armourintia voidaan tehdä myös ihan koko keholle.
De-Armouring is manual stimulation of the trigger points in our body. There trigger points are trauma points that have accumulated in our body. The most common cause of a trigger point is over-stimulation of a muscle. Stress promotes the emergence of trigger points, which are the body's last resort in stretching a muscle when the energy to do so is no longer there. A second common reason is tissue damage. By tensing certain muscles, the body is trying to protect a damaged area. Trigger points may also be caused by pain, as well as by unpleasant restrictive or humiliating life experiences (especially during childhood when we have a lesser ability to understand what is happening or to defend ourselves), and they cause pain, stiffness and numbness in our body. As a rule, the pain is felt in a place other than where the trigger points are located. Pain is felt at the trigger point itself only when it is pressed hard. Active trigger points radiate pain and may pose a riddle for both the patient and the doctor, because nothing special can be found at the point where the pain is felt. The treatment is somewhat painful, but immediately after the treatment you feel liberated and energetic. The difference between before and after the treatment is staggering.
After De-Armouring, a man's penis is thicker and has a greater potency. The penis is more sensitive, and the pelvic area is more open. The quality of the male orgasm improves, they are longer, and there is more control over ejaculation.
De-Armouring treatment may be applied regardless of whether the patient is clothed or not. The treatment may be solely external, or it may be internal, for the mouth, the throat, the vagina and the anus. The treatment may be provided to both men and women, and De-Armouring can encompass your entire body.
I personally have undergone vaginal De-Armouring in order to obtain help for pain in my pelvic area, pain which has been so severe that it has taken my several times to the emergency room – where, however, I have so far not been relieved of this pain. After De-Armouring, I have been able to go several months at a time without pain. I have also noticed that after the treatment, my vagina is much tighter, smoother, and very moist and throbbing. It has been easier for me to experience orgasm, and the orgasms have been more extensive and of longer duration. The door to greater sexual pleasure opens when the knots and the traumas in the vagina and the pelvic area have been eliminated, and the pelvis is open and can almost spin on its own. Also your partner is able to sense the difference in your vagina, if you have undergone vaginal De-Armouring treatment. It seems as if the vagina nestles around the penis more firmly, and the vaginal walls are no longer rigid and hard.